PixiRoller
A free tool to convert images to pixel art.
Choose pixel size
Choose one of the popular color palettes, or create your own
Add dithering for smoother color transitions
Save result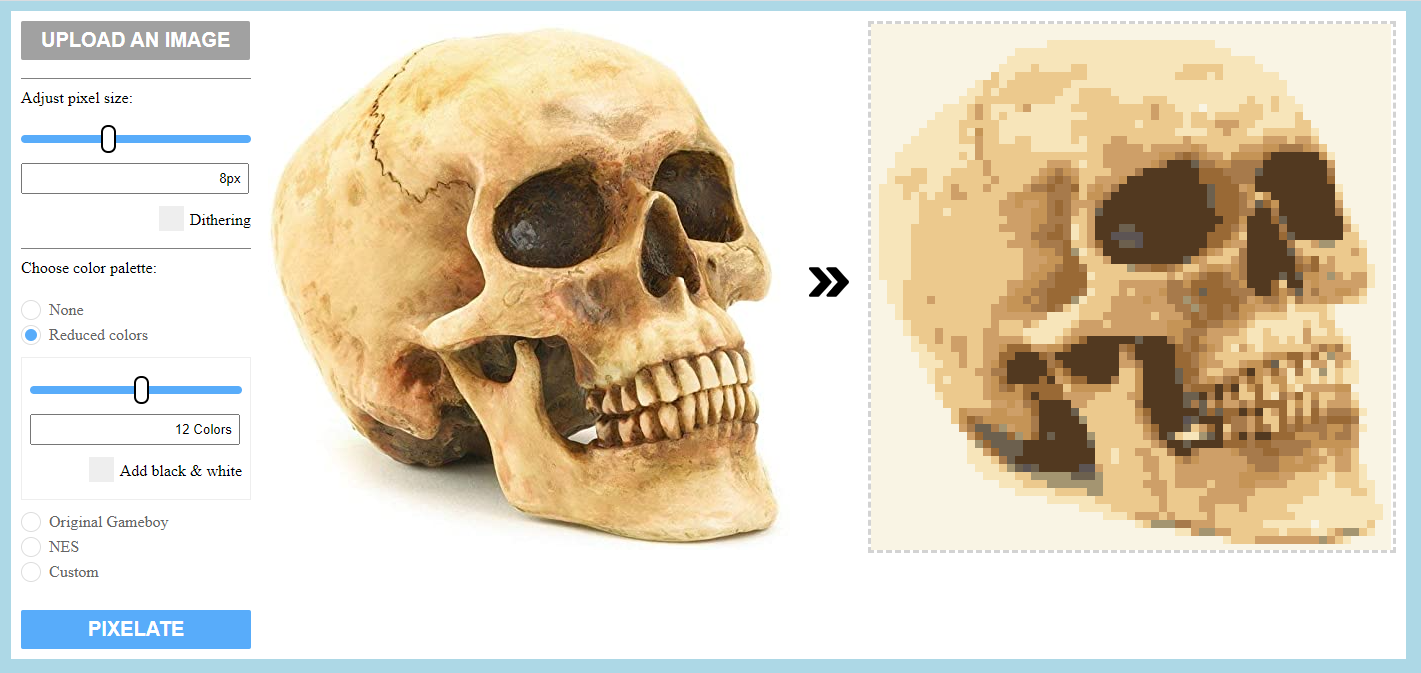 Some examples of what you achieve with it: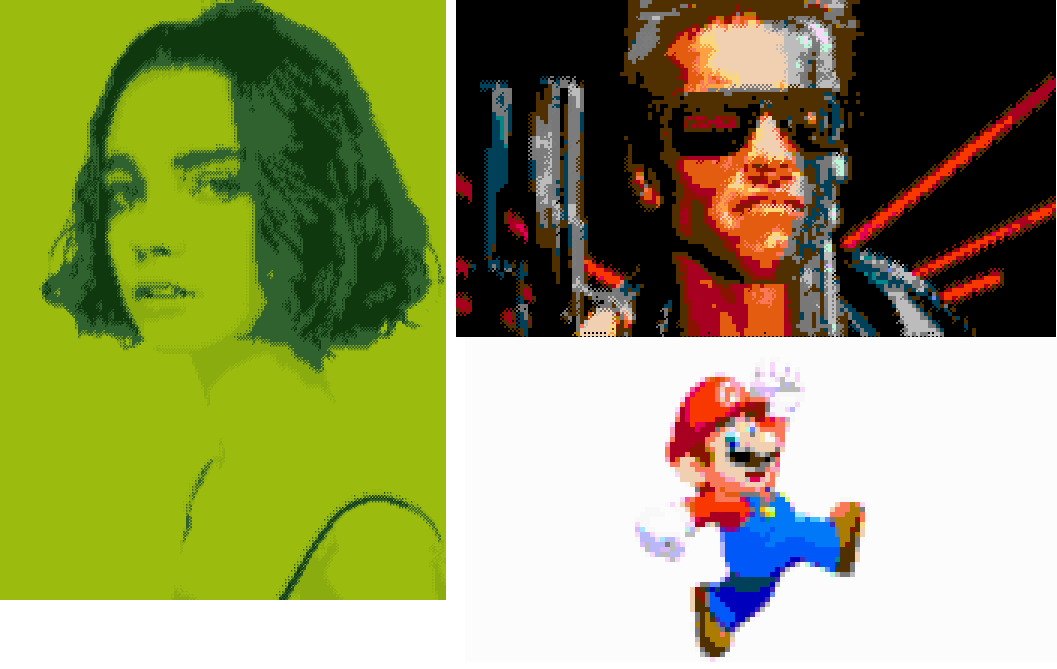 Comments
Log in with itch.io to leave a comment.
Easy to use tool for downgrading pictures in a positive way ;) I like it!
Pretty damn good -- does what it says, quick and painless! Is there any way of saving custom palettes so they can be reloaded, instead of inputting hex values each time? Thanks for a great app.
Thx :) unfortunately not. I could save the palette in the cookies, so it will still be here after a reload. But I'm not sure if there is a huge demand for this tbh